Camden's homes plan: warning of health impacts of upheaval on council residents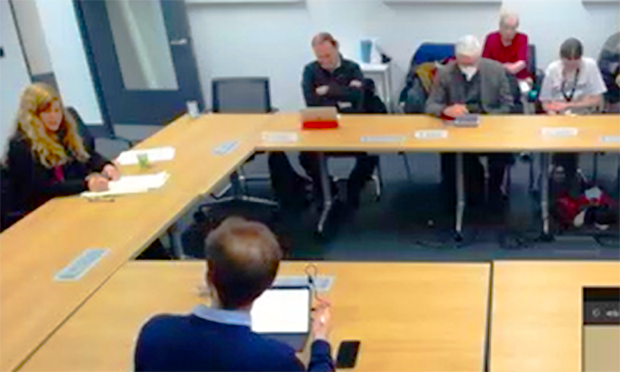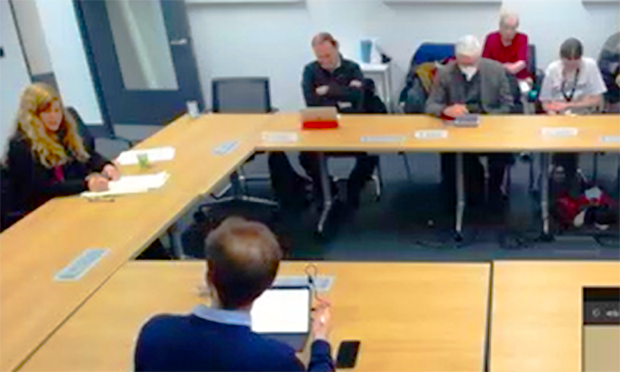 Politicians are being urged to look at the heath impacts on residents whose council homes are knocked down to build new ones.
Resident Katy Dent called on Camden Council to review its capital improvement plan (CIP) and its effects on the people who may be decanted from their current homes whilst new flats are built for them.
She argued that having to build some homes for sale on the open market to fund council homes can change a community dramatically.
"High spec, luxury very small flats paying for social replacement housing such as CIP is a form of estate-wide gentrification," she said.
"Camden is in real danger of being on the wrong side of history," she said.
Ms Dent said schemes like the West Kentish Town regeneration could affect people.
The council plans to demolish 316 flats built in 1964 and replace them with up 880 new homes.
It told residents: "We will do everything we can do to limit disruption for both residents and neighbours of the West Kentish Town Estate."
This would include lessons from the redevelopment of Maitland Park last year which saw residents temporarily rehoused when Aspen House was knocked down and HS2 where 220 homes, including 136 council properties, are making way for the high speed rail line.
Ms Dent cited research by Dr Paul Watt and his team from King's College and Leicester University which looked at how regeneration affected people on council estates across London.
She said the research "argues that the stress of living in estates that are due for demolition, sometimes for decades, in poor conditions due to 'managed decline', plus the anxiety of not knowing when people will be moved out and their home gone, even if it is within the area, has a very negative social effect."
She said: "If the effect of estate demolitions is so detrimental to the health of residents, then it must now urgently undertake a review of the impact of this policy in Camden."
She called on the council to carry out independent research to look at how it affects people who move out of their homes whilst they are demolished and replaced with new ones.
Ms Dent said there can be "real problems with mental health from people losing their estate and community".
She told members of the housing scrutiny committee: "You have vulnerable adults and looked after children living in estates. You must urgently halt all demolition projects and commission and analyse research on the social impact of the Community Investment Programme on Camden residents, as it would be wrong of you to continue with a policy that would be in contradiction of your duty of care to these residents."
Ms Dent said she felt the policy "inevitably contributes to local people being priced out of Camden, and being replaced with wealthy people, especially in combination with the huge amount of private development going on in Camden."
Demolition also has a higher environmental cost than retrofitting homes, she warned.
Committee member Richard Cotton (Labour, Camden Town with Primrose Hill) said there was a high turnout of people in favour of the West Kentish Town scheme. He suggested if people thought they would be moved out of the area permanently they would not have voted for it.