Al fresco dining could become a regular fixture in parts of Camden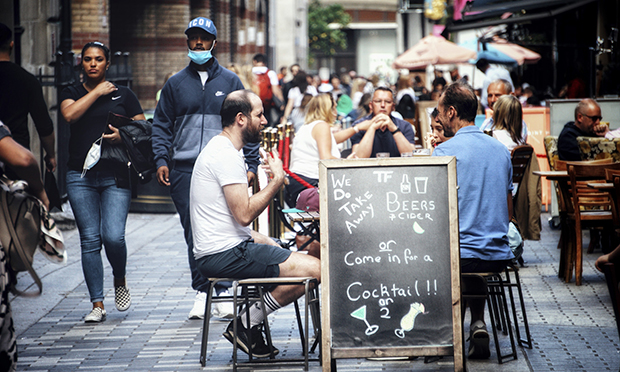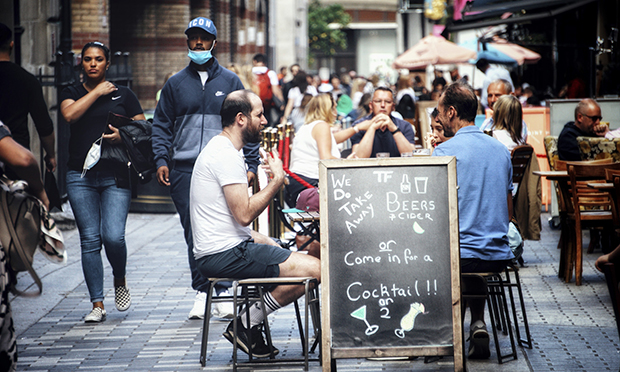 Three successful al fresco dining areas in Camden could become more permanent.
Camden Council is considering allowing the Streatery scheme to become a regular feature on Earlham Street and Neal's Yard in Covent Garden and Belsize Park.
The scheme, championed by the council, allows businesses that do not have suitable space to put up chairs and tables in the street.
Al fresco dining became a popular way to help the hard-hit hospitality industry survive the pandemic.
Last June, the government set up the pavement licence scheme so people could eat and drink outside.
However, certain streets were too narrow for it to work for some businesses, so Camden Council set up its Streatery scheme.
There are currently 12 Streateries across the borough which have temporary licences for six months at a time.
The programme was due to end this September but the Town Hall is looking at allowing three of the most successful projects to continue "on a long-term basis".
It is planning to hold a 28-day consultation from 1 December to find out what people think.
If it gets the go-ahead, the three areas would become "licensed streets", meaning the Streateries could trade in designated areas more frequently.
A report for next week's licensing committee notes: "As with most measures introduced by the government during the pandemic, they have relied on a degree of 'goodwill' on the part of local residents and community groups."
Amanda Rigby, vice chair of the Covent Garden Community Association, said there needs to be a balance between businesses, residents and office workers who might be affected.
She said some families in the West End had struggled with the impact of street dining.
"It's families and the community here in the West End which makes it so special," she added.
In Belsize Park, seven restaurants participated in the scheme in the village square. The lastest licence runs out next March.
In June, 292 residents said they backed the scheme, with 30 opposed to it, according to a council survey.
Businesses said it has helped them and won the backing of residents and visitors.
Three businesses make up the Earlham Street Streatery in suspended parking bays near Seven Dials. The street would have been too narrow for tables and chairs. The Streatery is run by Shaftesbury PLC, which owns 600 buildings in the West End, and the businesses hope it will continue after September 2022.
Meanwhile, the licensed space in Neal's Yard is being used by two restaurants under the temporary licence scheme and "was a welcome addition to the square", according to the council.