'Unacceptable': Politicians condemn antisemitic graffiti found near a synagogue in Belsize Square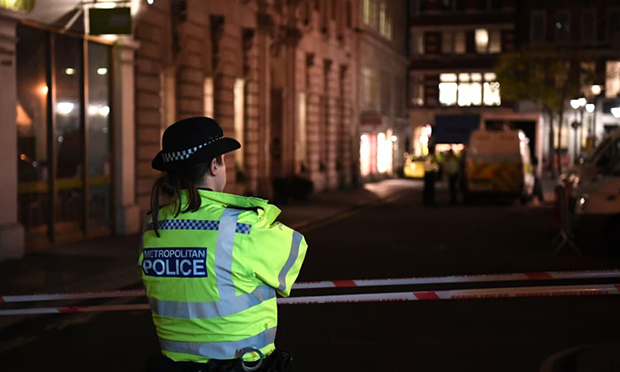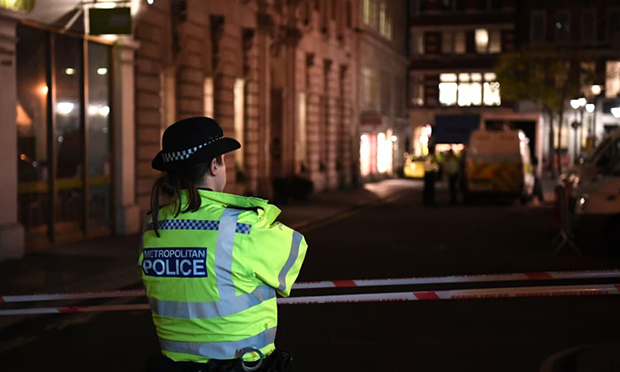 Politicians have condemned "unacceptable" and "distressing" antisemitic graffiti which appeared in Camden.
The graffiti was spotted in Belsize Park over the Halloween weekend.
Swastikas were sprayed near a synagogue in Belsize Square on Saturday evening.
Police later arrested a 16-year-old boy on suspicion of religiously aggravated criminal damage.
He was taken into custody and later released under investigation.
Police said other swastikas, which were the emblem of the Nazi regime, were sprayed on more walls nearby.
The graffiti has been removed by Camden Council.
Councillor Stephen Stark (Con, Hampstead Town) said the incident is "absolutely unacceptable", adding: "This has deeply upset the residents of Belsize and Hampstead and I guess other wards as well."
He asked the children's, schools and families scrutiny committee (1 November) about the role of Camden schools in combatting hate crime.
Committee chair Maryam Eslamdoust said: "The graffiti was deeply offensive and unacceptable. No-one should need to feel hostility in Camden or anywhere else.
"I think our joint efforts to address hate crime, respect and equality must continue and we hope that swift action to remove the offensive graffiti gives public confidence."
The council's director for supporting people, Martin Pratt, said: "This is utterly unacceptable. For this to happen in Camden is very shocking."
He told the scrutiny committee: "Teaching about and encouraging respect for our diverse communities is a big focus for Camden schools. Our schools pay particular attention to tensions and local and national and international issues of interest to children and families in Camden."
He said: "Schools often organise bespoke sessions to make sure that children have the chance to explore issues and engage with complex and diverse narratives in order to increase the breadth of the understanding and, crucially, critical thinking, which we think is the best protection against extremism."
This includes sessions offering a "humanising experience in relation to the Israel Palestine conflict and aiming to reduce Islamophobia and antisemitism", he added.
The council also has resources about Palestine, including advice issued in May for primary and secondary schools to help them respond to "rising tensions".
Pratt outlined that training for teachers in the government's Prevent scheme – designed to steer vulnerable people away from radicalisation – includes information about "how antisemitism is co-opted into the narratives of many extreme groups, particularly through conspiracy theories".
He said schools have access to resources and activities during hate crime awareness week in October to reduce hate crime and "understand protected characteristics". These are age, disability, gender, sexual orientation, race, marriage and civil partnership, pregnancy and maternity, and religion or belief. It is against the law to discriminate against people because of these characteristics.
November sees anti-bullying week and resources are also available in schools. There is a training programe to look at how this might be connected to faith belief or community and there are also anti-bullying champions at schools.
Pratt said many schools also mark Holocaust Memorial Day on 27 January and children learn about the Holocaust at both primary and secondary schools.
Children also learn about different faiths and to respect them and visit places of worship as part of their lessons.
He added that schools in Camden worked to gain an award following the UNICEF's rights to respect in schools programe.
Cllr Stark wants to ensure that schools "confront antisemitism face on" so pupils know that what happened is "totally unacceptable" and why.