Inventor of portable children's toilet gets a leg-up from Town Hall's £7.4m training scheme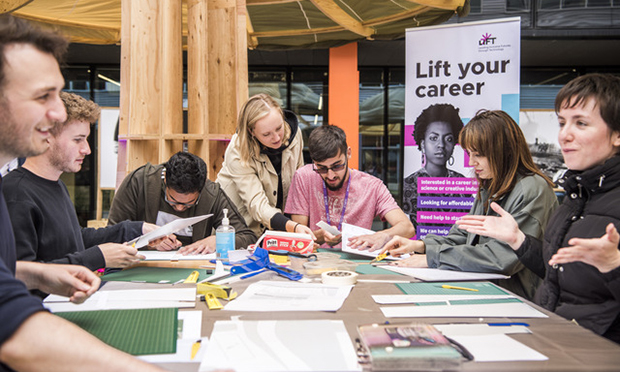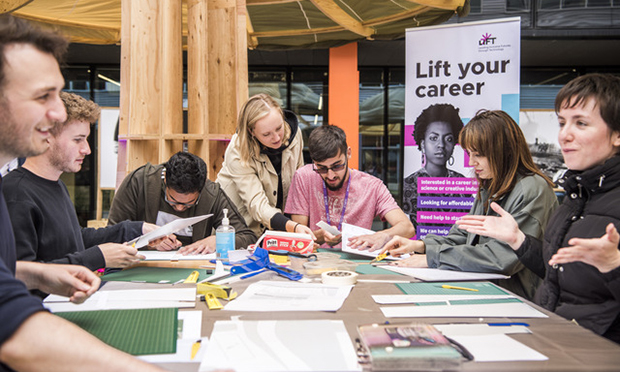 "As I launched my business during lockdown it was the inspiration from my mentors who really kept me going," said entrepreneur Zoe Chapman.
She came up with the idea for Kiddiwhizz, a portable toilet for children, and brought it to market during the pandemic despite the challenges of home schooling at the same time.
Chapman said she helped her nine-year-old son during the day and worked on her invention into the night.
She is one of the businesses and job hunters to benefit from job support in the new multi-borough £7.4m LIFT scheme.
The project has brought together Camden, Hackney, Islington and Tower Hamlets councils to offer technology training to residents.
Chapman joined the LIFT Bootstrap School, which teamed people up with mentors and gave them an insight into key business tools such as marketing and funding to help them along the way. They also pitched their ideas and gave presentations about their progress.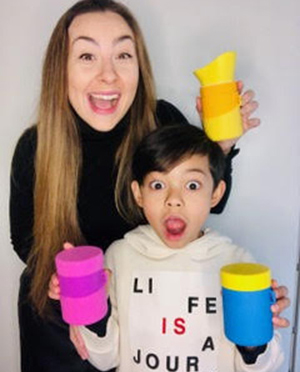 Chapman said: "It was incredibly hard as a single mother starting a business and home schooling at the same time. It was extremely intense. I got my strength from my mentors."
Her hard work has paid off as she is in the running for the Enterprise Nation female start-up of the year award.
The three-year LIFT programme launched recently and aims to get residents into good local jobs in the knowledge economy including tech, digital, sciences, and creative production, and to support businesses and start-ups in these sectors.
It is also hoping to help get more people from under-represented backgrounds into tech.
Programme manager Hamish Mackay explained it's the first time the four boroughs have joined together in a partnership like this. They share similar challenges in deprivation and inequalities but residents can benefit from the jobs market on their doorsteps.
There's Shoreditch's Old Street tech area – said to be the third largest tech cluster in the world – and the Knowledge Quarter in Camden, with employers such as the British Library, universities and Google kickstarting the demand for people working in tech.
"We are working with some of the best, most exciting businesses in the world and we really want to take advantage of those opportunities on our doorstep," said Mackay.
Despite the pandemic, the tech sector has thrived although Covid and has created a "pressing need" for employment support for many residents.
Would-be LIFT participants are urged to get in touch if they don't have devices or internet to follow online training.
"We are absolutely committed to ensuring that no-one is excluded," said Mackay.
LIFT is offering business support through its Survive and Pivot training, and Mackay said it has worked with market traders and those in fashion and jewellery to help them bring their business online and reach a new market.
So far 10 residents have also started paid internships with tech start-ups, which is giving them access to opportunities to learn at work, even if it means working from home because of the pandemic.
Others have joined the OneTech programme online to find out more about the world of tech and develop their digital skills.
Mackay said: "A huge part of it is demystifying what the tech sector."
He added: "There is tremendous support out there and people do not know how to find it."
People may be worried that they do not have formal tech qualifications, but Mackay said "employers want enthusiasm and attitude".
The scheme also includes outreach on estates to spread the word.
The organisers also held an event at the tech and innovation Here East Hackney campus in Queen Elizabeth Olympic Park.
Chapman said: "I was incredibly grateful that I could speak to people through LIFT who have achieved so much.
"I guess it was the inspiration of my mentors that really kept me going. They were so encouraging."
Danny Beales, Camden's cabinet member for investing in communities, culture and an inclusive economy, said: "As we emerge from the pandemic, we're committed to rebuilding our local economy to ensure it is equal and fairer for everyone."
He said LIFT is an exciting partnership between the four participating councils: "It is the first in the country to focus on the 'knowledge economy' – helping to ensure residents have the skills to launch careers or business start-ups in the local technology, science and digital sectors.
"This project will also help break down barriers that many of our residents face accessing jobs in tech by providing various training, apprenticeships and employment opportunities."
He added that the collaboration could "bring about real change across London as well as more much needed diversity across these sectors".
To find out more, visit LiftFutures.London.