Wetherspoons in talks with neighbours over Ice Wharf beer garden as police warn of 'undesirables'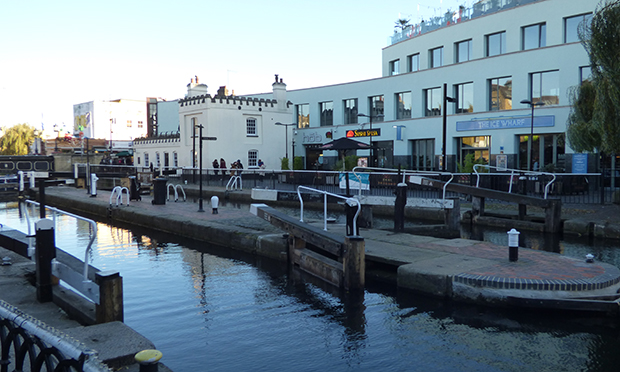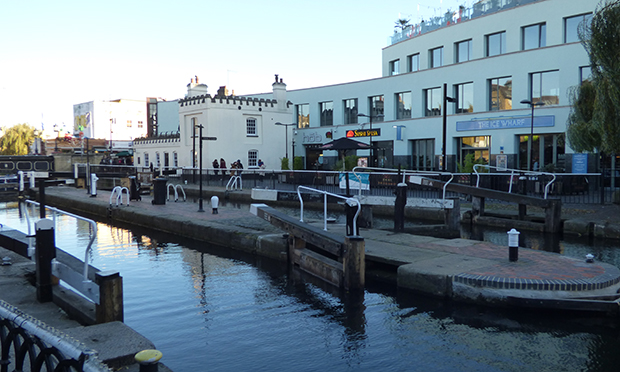 Pub chain JD Wetherspoon is contacting local resident groups and police in an attempt to assuage concerns over later opening hours for the beer garden of The Ice Wharf.
The Camden Lock pub, named after the nearby warehouse built in 1837 to house Norwegian ice, is hoping to extend the hours until 11pm on every night of the week.
Though the pub has received no complaints in the past two years, the plans have local residents' associations up in arms.
They have also provoked warnings from the police, who have pointed to the challenges they already have to deal with in the area.
A submission to the licensing application by the police reads: "As this is away from the main road, you find a lot of antisocial behaviour occurring on or either side of the bridge. It is generally not Ice wharfs' patrons, but with the beer garden being busy, it helps the undesirables blend into the surroundings."
It adds: "Another issue the MPS have found is that when the venue has been closed, members of the public would use the beer garden leaving a large mess, with complaints about crime and anti-social behaviour occurring.
"As the venue are looking at extending the hours for the outside area, the MPS would like the venue to secure the area too make it difficult for members of the public to use it late at night into the early hours of the morning."
The chair of the Harmood Clarence Hartland residents' association said: "During the first lockdown this beer garden became a centre for 24-hour drinking with drinkers bringing in their own alcohol throughout the day and night, making a great noise and leaving huge amounts of litter.
"This was not Wetherspoon's fault, except that they left the beer garden unprotected, but it demonstrated to those living nearby the extent to which such an area can attract public nuisance of all kinds."
Tenants & Residents' Associations Camden Town (TRACT) also weighed in, claiming that the beer garden is already a "cause of disturbance and antisocial behaviour with significant noise generated by crowds of inebriated customers and significant littering in the canal".
Wetherspoons spokesman Eddie Gershon said: "Given its location by the canal, the outside area of the pub is very popular and we are asking that customers can use it up for food and drink  to 11pm every night of the week and that it be then cleared by 11.30pm.
"They are currently allowed to do so on Sunday to Wednesday only. We are to have discussions with the police to try and meet their concerns and will also contact the local resident groups in advance of next Thursday's hearing."