Motorcycle parking charges: Campaign calls for rethink as councillors hear 'eye-opening' concerns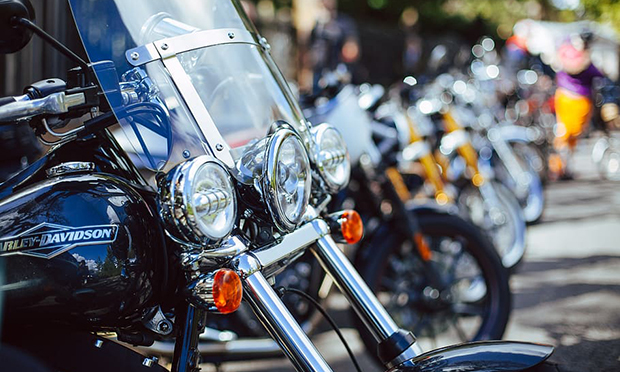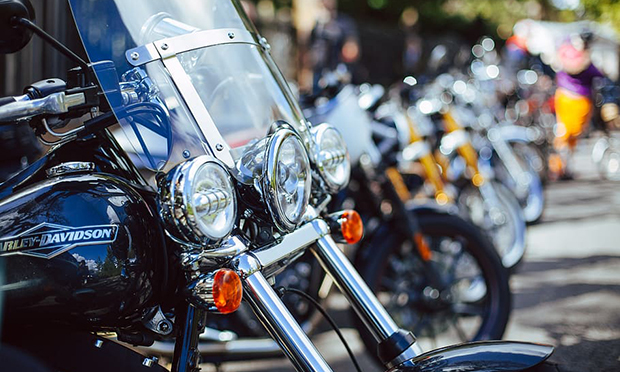 The Town Hall heard a deputation this week presenting the concerns of 1,500 people over proposals that would see a £6 daily permit for motorcyclists.
Cathy Philpotts spoke up at a recent council meeting against the charges, arguing they had the potential to prevent key workers including doctors and nurses from working in Camden.
The Motorcycle Action Group representative spoke out on behalf of bikers who, she said, have no other viable means of transport due to the nature or time of their journeys, with supporters of the deputation calling for the plans, which are due to be voted on in July, to be reconsidered.
Philpotts said: "We have been told that the proposals will stop people on low incomes, including people who work directly for Camden Council, from working in the borough. That is the reason that trade union The GMB opposes the plans.
"We have been told that the proposals will cause some people such as mobile handymen to switch from motorcycles to cars or vans, and therefore increase traffic and emissions.
"We were speaking to people who said, 'I can carry tools and equipment on my motorcycle, I cannot do that on public transport. I would have to shift to a van or car'. The modal shift would be in the wrong direction.
"There has been quite a large increase from our understanding that across London and the UK there has been a big increase in gig economy and delivery for the last mile because local shops and other businesses have realised there is an increased need for delivery to the home. This would hit quite hard on gig economy workers living and trying to work in the borough."
Philpotts went on to argue that the plans would affect disabled people able to ride adapted motorcycles, with powered two wheelers the "only viable mode of transport" for some, as well as warning of the impact on businesses and a potential spike in crime by reducing access to secure parking for motorcyclists.
Responding to the deputation, Conservative group leader Cllr Oliver Cooper said it was "eye-opening to see such a large cross section of people signing the letter".
The Conservative councillor went on to warn of a danger, in seeking a shift in modes of transport through policy, of "making the perfect enemy of the good" in any assumption that making it hard to own a motorbike will necessarily mean riders will change to bikes, asking if they may instead turn to car ownership.
Cooper added: "There was once a time when motorbikes were overwhelmingly ridden or associated with Dr House-style middle class professionals having a mid-life crisis. I think it's fair to say that nowadays that is not true. If you look at the gig economy, and delivery riders, there is a large number of people on much lower incomes that would be affected."
Philpotts also hit out at the adminsitration for running the consultation during the pandemic, claiming that Camden had refused to meet with interested parties such as Motorcycle Action Group to discuss concerns, and asserting that the evidence to support the proposals is "either flawed or non-existent", going on to argue that motorcycles represent a "very tiny proportion of overall emissions".
Cllr Adam Harrison, cabinet member for a sustainable Camden, said: "The consultation had 573 responses, which is quite a healthy response figure, especially during a pandemic. It is not true that the equalities impact assessment does not identify negative impacts – positive or negative impacts are identified and discussed, including possible mitigations.
"I'm not clear about the claim on refusing to meet. I have not been approached. The proposals are still being worked up, and we're looking at what mitigations there might be, whether they go forward as originally proposed.
"We were looking at a daily permit of £6 per day, and the equivalent daily permit for a car is £38.57, so I'm not sure there would be a direct switch from motorcycles to cars. It is also worth for members' knowledge knowing that neighbouring Westminster have long had a charge for motorcycle parking in their borough, so it's not an unusual proposal.
"Based on the comments received during the engagement exercise, we'll be considering how to take the proposals forward, and they'll be coming forward to cabinet in July."