Residents scorn plans for Camden High Street Premier Inn as 'utterly depressing'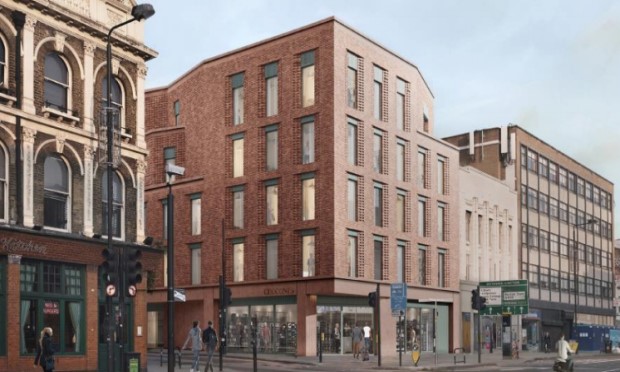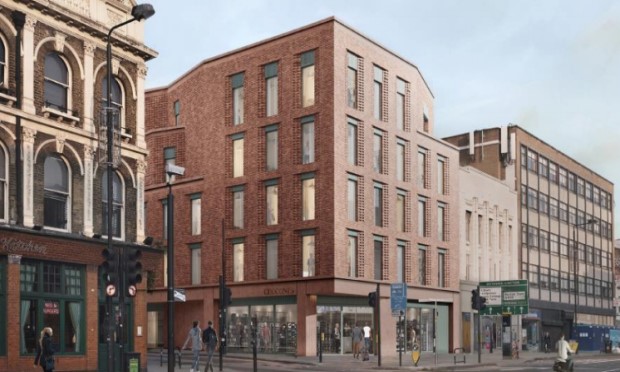 Residents have branded plans to replace a two-storey retail building on Camden High Street with an 80-bed hotel and three social rented flats as "utterly depressing".
The former Woolworths building at 115-119 Camden High Street, which currently houses a Sports Direct, would be replaced with a Premier Inn hailed by council officers as "exceptionally high quality and well
considered".
However, the Town Hall's assessment is not shared by 44 objectors, who excoriate the design of the building, calling it "devoid of character, nuance, individuality", and arguing that its design "disrespects the unique character of Camden".
A spokesperson for the Delancey Street residents' association said: "The whole awful scheme is utterly depressing and cannot possibly be described as an 'exemplar 'building.
"It is an utterly generic building clad in horrible pre-fabricated brick slip faced panels hung on to a frame, resulting in a facade that, far from being as the applicant describes 'referencing local materials – brick stucco', is in reality entirely devoid of a single redeeming feature.
"The material proposed for the new building is uniform, flat in colour and the 'sage green' perforated screens and metal windows will undoubtedly look cheap and nasty.
"We would like to say that our worst suspicions have been confirmed in that the pre-application consultation with the developers has been a total waste of time."
The association's criticisms are backed by the Albert Street North residents association, the Camden Town Conservation Advisory Committee and Tenants Residents Associations, Camden Town (TRACT).
Concerns are also being raised over the inclusion of a bar in the premises, with Cllr Pat Callaghan (Lab, Camden Town with Primrose Hill) arguing that it should remain for guests only.
The quality of the proposed socially rented flats has also been called into question, with locals claiming their position makes them vulnerable to noise and pollution to the point that they would be "rendered useless to the occupants".
Town Hall officers are recommending the proposals for approval, characterising the current site as "underused" and claiming that the building represents the outcome of "positive negotiations" between officers, the council's design review panel and locals.
Councillors on the planning committee have been advised that, even if they consider the design of the building would harm the locality, they should approve it for a number of other reasons, including the provision of socially rented homes, employment and training opportunities, and "improvements to the townscape and public realm".
Camden Council planning officers said: "The architecture is considered to be of an excellent standard that through high quality materials and elevational treatment, picks up on local detailing and celebrates this prominent corner location, ultimately enhancing the character of the Camden Town Conservation Area.
"All planning considerations have been given their due weight and it is considered the benefits of the proposal outweigh any perceived harm."
Councillors will meet to vote on the scheme on Thursday 23 January.