Residents' Evil? Immersive zombie show seeks to calm neighbours over booze concerns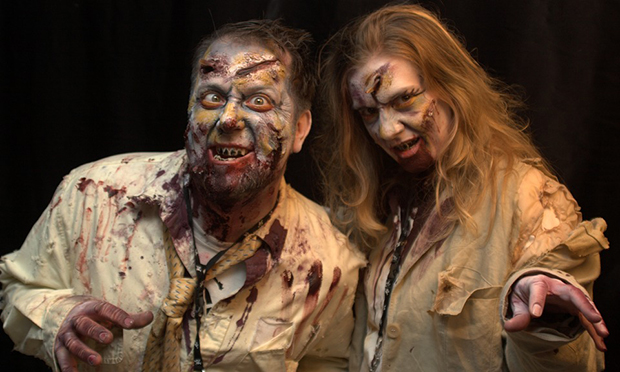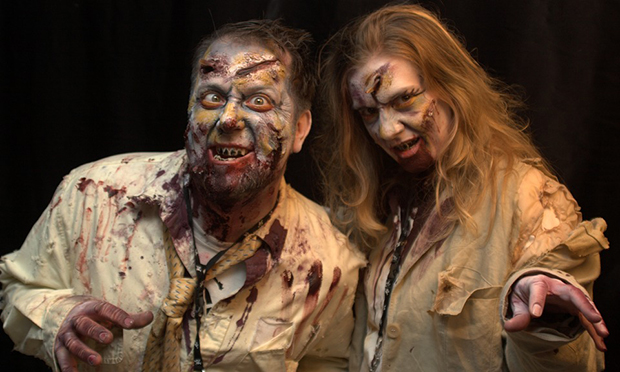 An immersive zombie show in New Oxford Street is seeking to assuage residents' concerns over the opening of two bars at the beginning and end of the experience.
Variant 31, which opened its doors in September, brought back into use formerly derelict, squatted and vandalised buildings under the guidance of theatre producer Dalton Dale, who has said he has invested millions of pounds in the venture.
This week the company was moving to calm residents' concerns, including representations against it brought by the Covent Garden Residents' Association, over the impacts of adding booze to the experience.
The company said: "Many residents are still traumatised from when part of the premises was The Den nightclub.
"From what [we] have heard and read, it is not surprising that its premises licence was reviewed and revoked.
"Whilst residents will have the ability to review any licence that is granted
for the premises, the new style of operation is a million miles from that of The Den and it should not be tarred with the same brush."
The Den was stripped of its licence in 2011 after being branded a "crime generator" by the Metropolitan Police, including 36 assaults, a serious sexual assault and the shooting of a bouncer.
In comparison, Variant 31 has been running almost without incident, though The Stage did report in October that it was forced to remove two patrons after they became "physically aggressive".
The company added: "This did happen. Thus far there have been approximately 4,000 guests in total and this has been the only incident."
When attending the immersive experience, audience members walk through 39 New Oxford Street's 42,000 square feet of rooms and corridors, while interacting with performers, solving puzzles and avoiding being infected by zombies.
Guests of Variant 31 can be taken to recharge stations if they indicate to staff that they need a break, or can wear a "special amulet" that makes them "invisible" to zombies if they would prefer not to be touched by the actors.
The show is now hoping to stay open till around 11pm, in order that its audience can have a single alcoholic drink ahead of entering, or "discuss their experiences" in a fully licensed bar at the end of their adventure.
Objectors had suggested that the wearable technology worn by guests could help enforce how many drinks were taken by participants, though Variant said that: "Unfortunately, by the time they reach the final bar, guests have removed their high-tech vests, so it is not possible to enforce such restrictions."
The Town Hall will decide on Variant's application on Thursday.