Camden High Street to be pedestrianised as London Mayor announces millions in anti-pollution funding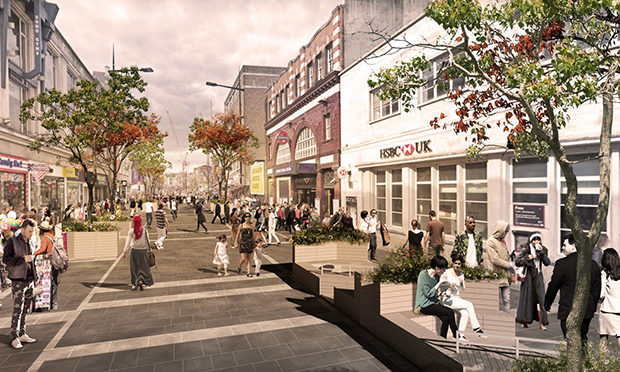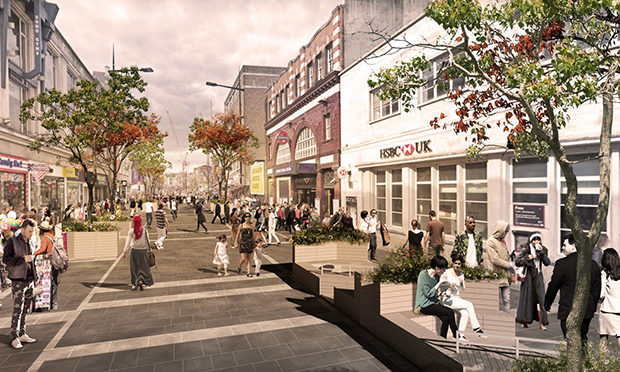 Camden High Street is to be closed to traffic on a trial basis during the summer and Christmas following the allocation of £6 million of funding for clean air projects by London Mayor Sadiq Khan last week.
The Town Hall is set to receive over £1 million from the pot, £500k of which will be used to institute a low-emission route to Camden Market and a number of upgraded walking and cycling paths.
Residents can also expect to see a new Cargo Bike Network, deliveries moved out of vans to bikes, as well as further work to tackle engine idling across the borough.
Sustainability chief Cllr Adam Harrison (Lab, Bloomsbury) said: "In Camden we radically raised the level of our ambition on cleaning up our air by targeting stretching World Health Organisation guidelines for air quality in Camden by 2030. So we are extremely pleased to have won £1 million from City Hall to help us in this endeavour.
"The Mayor's Air Quality Fund will help us encourage deliveries by cargo bikes rather than congesting vehicles, drive down engine idling, and reduce emissions from construction machinery.
"I am particularly excited at the prospect of making Camden Town a Low Emission Neighbourhood, including trialling giving sections of the High Street over to pedestrians to enjoy, free from motorised traffic."
Camden High Street has historically seen a lot of traffic with busy pavements and a limited existing cycling infrastructure, meaning that visitors, residents and businesses are exposed to high levels of pollution.
The street is to be closed from Camden Town underground station to Hawley Crescent during the festive and summer seasons, as well as on National Clean Air Day and National Car Free Day, with the borough planning to scatter a number of electric vehicle charging points across the area.
Speaking at the launch of the funding round at the City Fringe low emission neighbourhood, Mayor Khan said: "There's some nervousness from businesses, because I'm asking you to change how you do your business. There's some nervousness from residents as I'm asking you to change your behaviour.
"If you're a mum or dad who usually drives your child to school, I'm asking you to change how you behave. If you're a business that usually has big HGV lorries that are running diesel dropping things off, I'm asking you to change your behaviour."