Councillors to hear cycling campaign's plea for 'radical' change in Camden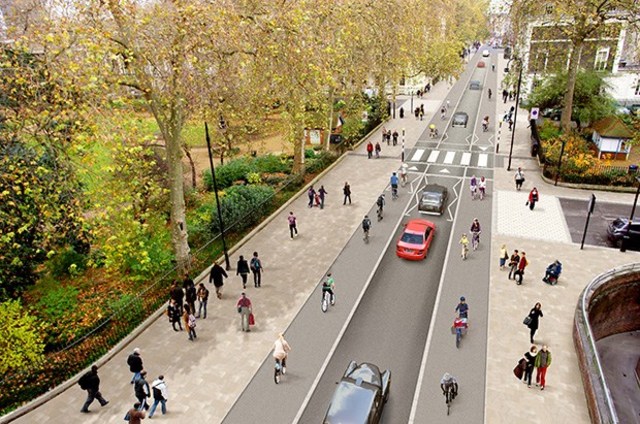 Councillors are to consider calls from the Camden Cycling Campaign (CCC) for "really radical" change on its streets.
The CCC will be delivering a briefing as part of the Healthy Streets and Open Spaces Scrutiny Panel on 6 February, focusing on choice, safety, pedestrians, relaxation, and places to stop and rest.
John Chamberlain, co-ordinator of the CCC, voiced his support for Camden's Healthy School Streets initiative, by which streets can be closed to motor traffic at school start and end times.
Chamberlain said: "The council has to do something really radical on the streets to make an effective change. That is, they are going to have to eliminate through traffic from all local streets within a short time frame.
"On the main roads they are going to have to take out parking to provide space for cyclists and provide time at the junctions to get cyclists through and pedestrians across safely.
"Although encouraging people to use public rather than private transport for longer journeys is important, for shorter journeys walking and cycling is more environmentally sound and vital for health and well-being.
"Public transport still has a negative effect on air quality, noise levels, and public safety."
The meeting will also see Lucy Saunders representing Transport for London and David Harrison of charity Living Streets.