Council requests public inquiry in Leighton Arms row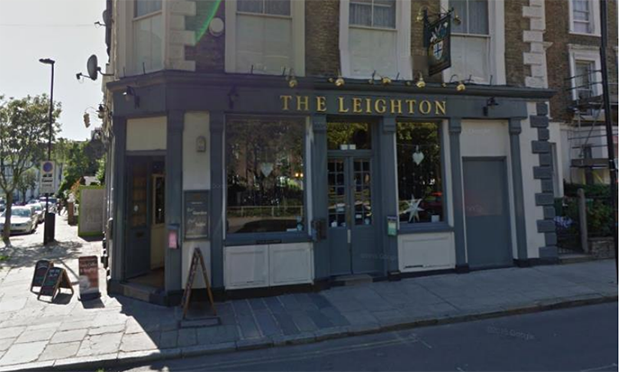 Camden Council has requested a public inquiry over the conversion of the former Leighton Arms pub into a corner shop.
Developers have appealed an enforcement notice ordering them to call a halt to the opening of a branch of Nisa on the site of the much-loved former pub on Brecknock Road.
Planning permission to build houses on the site was awarded to Bryanston Investments in 2015, on condition that the pub would remain onsite.
The move sparked anger in the local community earlier this year, with both Camden Mayor Cllr Jenny Headlam-Wells (Lab, Kentish Town) and Cllr Danny Beales (Lab, Cantelowes), as well as actor and local resident Charles Dance throwing their support behind the campaign.
Camden has now requested an open hearing or public inquiry in order to test the evidence, following conflicting claims from Bryanston, the council and the local community, as to when the store started trading.
The Town Hall states it has never received notification from Bryanston warning them of the change of use of the property.
The developers produced accounting evidence that the store has been retailing since August 2017, though Camden have no record of any business rates being paid at that time.
A petition opposing the development, which has been signed by over 600 people, reads: "The public house The Leighton Arms was an important local amenity in a lovely old Victorian building. It was a popular gathering place for the community – including families.
"Loss of our public house and leisure facility by this Nisa Local have a serious detrimental effect on our neighbourhood.
"Also, Nisa's large delivery lorries creating dangerous traffic, nuisance and congestion problem for our day to days life.
"We are a community and it is not right that they get away longer period disregarding the effects on the wider community."
Final comments will be submitted to the Planning Inspectorate by both the developers and Camden until 21 December.