Camden Market Italian Alley gets licencing go-ahead as residents complain of feeling 'demolished'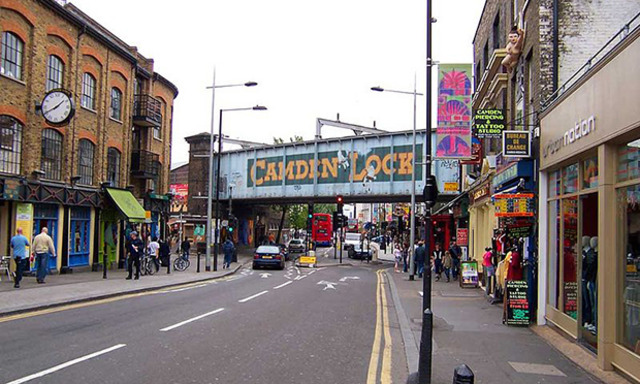 A themed Italian Alley offering a 'fast casual' dining experience with changing artisanal menus out of four arches in Camden Market, as well as a traditional restaurant next door, is at the centre of a developing debate on the Market's cumulative impact on residents in the area.
Italian Alley, which got the go-ahead from Camden's licensing panel on 22 November, is described as a "revolution" by applicants VNK and Baladin, who plan to "introduce the UK to a suite of concepts to showcase modern Italian craftsmanship at its best."
Licensing lawyer Paddy Whur pointed out that many of the objections to the Alley, which included representations from the Castlehaven Community Association and the Harmood Clarence Hartland Residents' Association, were directed at the 'cumulative impact' of venues in the area, rather than against Italian Alley itself.
Whur said: "The four units will be the development kitchens for the Italian offer.
"Different types of food will be on offer in each of those archways, mature, fabulous freshly-made, seasonal food that is not on offer anywhere else in the market at the moment, very different in its content and quality.
"You'd graze along Italian Alley, and see which one of those foods takes your fancy from either of those four archways.
"You'll actually be able to sit and be part of the theatre of the food being prepared. It's a fantastic alleyway.
"I do have a great deal of sympathy with residents, and at times have acted for residents groups. One of the issues here is the policy. The next time the licensing policy comes up to be renewed, residents would be well served putting in a representation to the policy and exemptions for small food-led venues.
"These are premises which are going to be a fantastic addition to the market, and fit into the policy as the policy is currently drafted."
However, residents also present at the meeting voiced their distress at the wider impact of licensed venues in Camden on their lives.
Camden resident and Safer Neighbourhood Panel chair Mark Neal said: "I've worked for years trying to keep up with the applications for this tiny piece of land, which is tiny compared to residents.
"Different management, they refresh and the past disappears with the new management, but we're still here 30 years later. I just think it's a lost battle. We  moved into an area with a professional arts and crafts market, and it's become something very strange to what we moved into.
"The smell of cooking food in this quantity, the hot fat, that in itself is overwhelming, and it's increasing more and more and more. It's unfair, and I feel demolished after these six years I've lived particularly close to the market."
Neal also spoke of the cumulative impact on the residents of nearby Gilbeys Yard, many of whom, he told the committee, are disabled people or otherwise housebound.
Cllr Peter Taheri (Lab, West Hampstead) said: "It's difficult, actually. I am mindful that this is a cumulative impact policy, and not necessarily the impact caused by one individual premises, but an agglomeration of them.
"But this isn't somewhere where someone would go for a drink, so one can reasonably grant it."