Covent Garden residents settle booze beef with former sorting office developer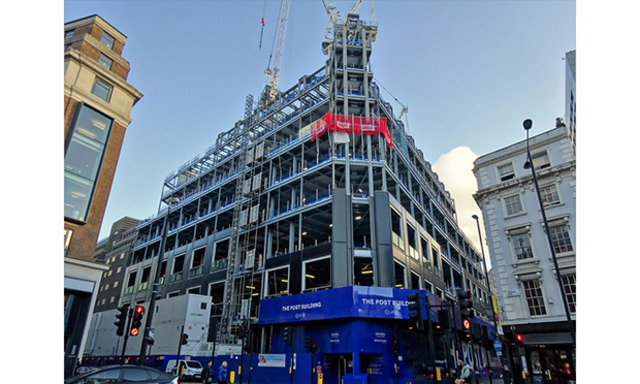 Covent Garden residents have delivered some welcome news for the developer of a former sorting office on New Oxford Street by withdrawing their objections to its booze licence requests.
Representations against alcohol licences for Holborn's Post Building were made by both the Covent Garden Community Association (CGCA) and the Bloomsbury Association (BA).
In a submission made to Camden Council in August, the CGCA said: "We believe that these applications, which in total have a capacity of over 750 people, will as they stand add to cumulative impact.
"Whilst all of these units are restaurants, the style of each operation is not known.
"The actual impact will depend on the intensity of operation of each unit."
Both residents' associations received satisfaction on their concerns, having secured agreement from applicants New Oxford Street Ltd to a list of operating conditions submitted via the council, including a commitment to orderly queueing and the operation of a strict dispersal policy for customers.
The office was built between 1961 and 1969 in what planning documents describe as an "intensely brutalist" style by the old Ministry of Works.
Having ceased operations as a sorting office in the early 1990s, it stood vacant and boarded-up until planning permission for redevelopment was secured by New Oxford Street Ltd in the early 2000s.
The block will now offer 270,000 square feet of offices, with the first four floors already pre-let to global management consultant McKinsey & Co.
The Post Building also claims that the development is "the first time a cycling brand has ever collaborated with a building".
A collaboration with bike gurus Rapha has the Royal Mail's old digs providing 470 cycling spaces in the basement, as well as non-slip floors for commuters in cleats, and automatic entryways "to prevent a bike vs door battle".
A decision on licences for the Post Building's restaurants and cafes is expected at Camden Council's 27 September licensing panel.