Proposed off-licence rejected on 'hard to police' Gospel Oak estate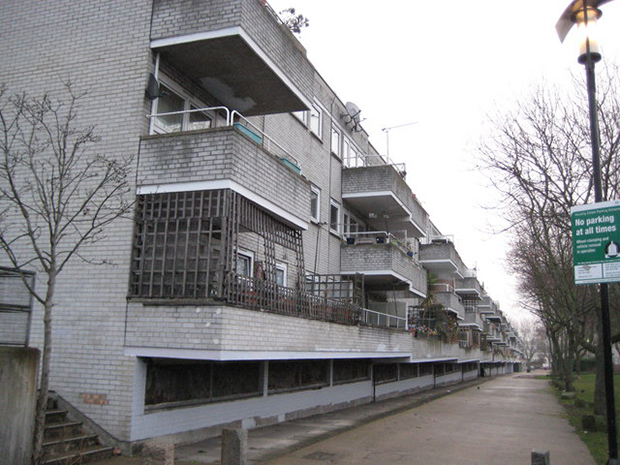 A proposal to open an off-licence near a "hard to police" open space in Gospel Oak has been rejected by Camden Council.
The application for the premises at 5 Lismore Circus was heard by Camden's 28 August meeting of Licensing Panel D.
However, the prospective business faced stiff opposition from representatives of the Gospel Oak Safer Neighbourhood Panel (GOSNP), supported in their objections by Cllr Marcus Boyland (Lab, Gospel Oak).
Speaking in opposition to the application, resident Timothy Hill said: "This off-licence would be completely catastrophic in view of the police history of drugs, knife crimes and violence the area already has.
"There is no real need for this in the area, and even if there were a need, it should still be rejected. There are some ten places where alcohol can be bought nearby.
"The sad thing is that this area needs businesses, so it's difficult for us to come and object. If it was any other business I'm sure we would have been delighted."
Residents in attendance voiced their concerns at frequent problems with crime and antisocial behaviour in the secluded gardens of the Lismore Circus estate off Mansfield Road, in an area containing children's play parks and an open air gym.
Cllr Boyland stated that the proposed addition to the area of a business which had the potential to make the problems worse would have been a mistake.
"I've had residents claiming the area is becoming a ghetto with no-one here to help them," Cllr Boyland said.
"Police had been saying that further licensed premises would bring further violent crime, and that there are a series of park benches here frequented by drunken youths. I think these are quite strong words.
"Because of some of the cuts that have taken place, the police service can't police Lismore Circus as they'd like to.
"I'm not being facetious, but short of the applicant committing to pay for doormen at the premises, I don't see how it couldn't make matters worse."
Licensing agent Robert Jordan defended the application: "I understand that concerns have been raised and we have taken those on board.
"However, the applicant has ten years' experience working for Sainsbury's, and all staff will be trained in age verification. Police have also withdrawn their initial objections."
In the end, the concerns raised by residents held greater weight for the panel.
Cllr Jonathan Simpson (Lab, King's Cross), cabinet member for promoting culture and communities, who chaired the panel, said as part of the ruling: "We are rejecting this application due to the sensitive nature of the location and the challenges that would have for an operator.
"The applicant was not able to describe the basics of his business, so it would be a leap of faith that they would be able to abide by the conditions that were put in place."
The premises is currently occupied by Lismore News, described by Jordan as "underperforming".
There are 14 off-licences within a quarter of an hour's walk of Lismore Circus, including Drinkers' Paradise, Wine Rack London and the Wine Cellar.