Spanish tapas chain Iberica gets drinks licence for Covent Garden branch – despite special policy area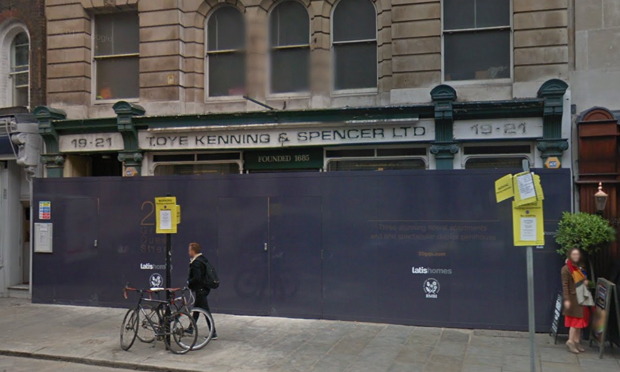 A Spanish tapas restaurant opening in Covent Garden has had its alcohol licence approved by Camden Council – despite it being inside a "cumulative impact policy" area.
Chain eatery Iberica's application to serve alcohol at its new branch in Great Queen Street was approved on Thursday (26 April) by Camden Council's licensing panel B.
But the panel imposed conditions to stop people standing and drinking outside the restaurant or causing a "public nuisance" to residents.
A council officer noted that the site falls within the "Seven Dials cumulative impact policy area".
But a lawyer speaking for Iberica said the high quality of the food would be a benefit to the area, adding that the restaurant "is a food-led offering, it is not a drink-led offering".
Cllr Maryam Eslamdoust, the panel's chair, expressed concerns about the application given its place in the "special policy area".
But since the police and local residents' groups have agreed on a long list of conditions with Iberica, the panel decided to approve the application with some further conditions.
Cllr Eslamdoust said: "We're willing to grant the licence subject to the additional conditions that we have imposed, and we have imposed them because we had concerns around the operation potentially causing public nuisance."
The conditions include a limit on how many people drink outside standing up, and that alcohol such as a bottle of wine can only be sold to people to take off the premises if they have already sat and had a meal.
Iberica's licence means it can serve alcohol from 10am until 11.30pm from Monday to Thursday, from 12 noon until 10.30pm on Sundays and from 10am until midnight on Fridays and Saturdays.
The restaurant would close half and hour after last orders every day – something police often request to avoid drunk revellers on the streets at closing time.