Lap dancing club given three months to wind down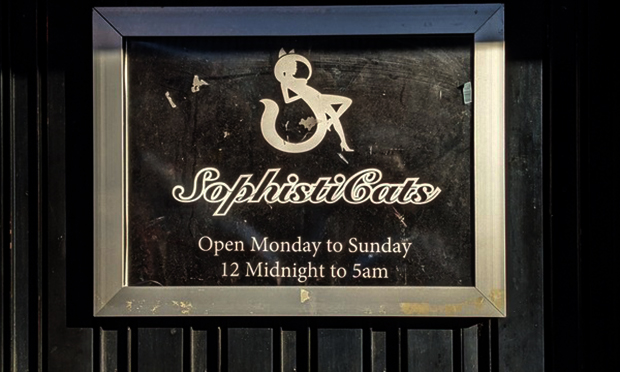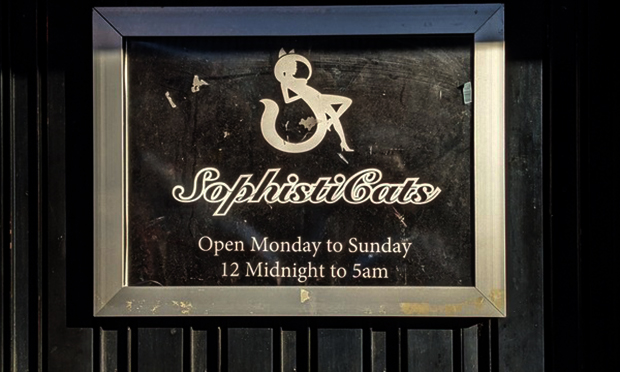 A Euston lap-dancing venue will be granted three months to wind down before converting into a late night bar and restaurant after police said major changes brought by HS2 made it unsuitable for the area.
SophistiCats on Eversholt Street near the rail terminus was given a sexual entertainments venue licence until the beginning of July by Camden's licensing committee.
The police argued that the area near Euston station was not suitable for a lap dancing club because of the major changes from the HS2 development which will bring thousand more people into the area every day.
Like many venues SophistiCats, which is run by John McKeown, has been shut for much of the last two years because of the pandemic. It is one of seven similar venues in Camden.
The sexual entertainments venue licence renewal hearing (14 March) was deferred from last November and at a hearing last month when lawyers for the night spot were unavailable because they had covid.
Because of the delays it was only asking for a three month sexual entertainment venue (SEV) licence.
Its premises licence was revoked by the council in 2019 after two complaints by customers who said they had payments taken on their credit cards which they did not recall.
SophistiCats' lawyer Michael Bromley-Martin said the police investigated and found no evidence of crime.
The premises licence revocation by Camden Council was appealed, and overturned by Highbury magistrates' court.
Police argued at this week's licensing hearing that there were major changes on track with transport and the area had hospitals nearby, and residential developments .
Police barrister Leo Charalambides said police were also concerned "that touting is a significant problem around Camden, particularly in relation to sexual entertainment venues."
He said touts sometimes take customers onto other venues and brothels.
"It may be that the premises themselves are victims, and honeypots."
Other concerns included the safety of women walking home late at night and their perception of crime.
He told the committee it was an issue of "stamping out crime now or waiting three months".
Mr Bromley-Martin QC said once the sexual entertainment venue licence runs out this summer "with reduced hours from 6am to 3am, the venue will run as an ordinary restaurant and bar as a late night venue."
He said it was the first time he had heard of police objections about locality.
He said the location "has not changed to any material degree in the past ten years".
"As the pendulum swings against sexual entertainment venues back to nightclubs, crime will increase, not decrease," he said.
Camden's sexual entertainment policy is to refuse any new venues.
The prolonged closure during the pandemic has also affected businesses.
The hearing also heard from Complete Licensing on behalf of Simon Langer, a former business partner of John McKeown.
It claimed that the applicant was "the mastermind" of complaints of alleged breaches of SEV licences about other venues in Westminster.
Complete Licensing also claimed the applicant hired a PR agency and got press coverage for alleged breaches at rival venues.
Complete Licensing said the issue was about suitability to run a sexual entertainments venue.
These concerns, dating from 2014-2016, were raised at a licensing hearing at Westminster council in 2019 which said: "We don't believe that we have sufficient evidence that the operator is not fit to operate the current licence" (for venues in Westminster)."
Mr Bromley-Martin said: "They are the objections of a former business partner with an outstanding dispute."
He said Westminster council dismissed them.
Mr Charalambides said that "they were not relied upon of given any weight at Westminster."
Camden's sexual entertainments licensing committee agreed to grant the licence until July based on the arguments about the area.
Councillor Steve Adams said: "Eversholt Street is going to be a far bigger arrivals point (with HS2)."
He added: "Through covid we have  used the outdoors more and more. The enjoyment of those public spaces is going to affect what we want to see."