Sabrina Francis becomes first Black woman to serve as Mayor of Camden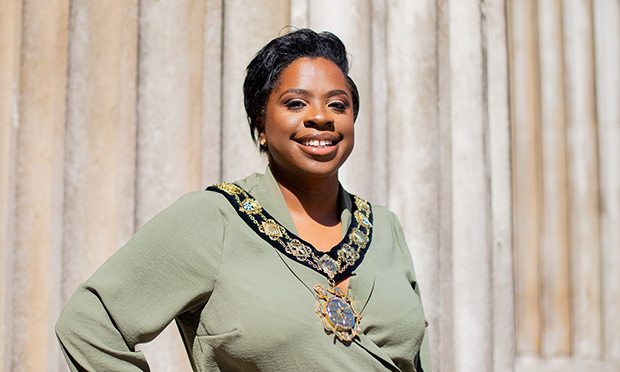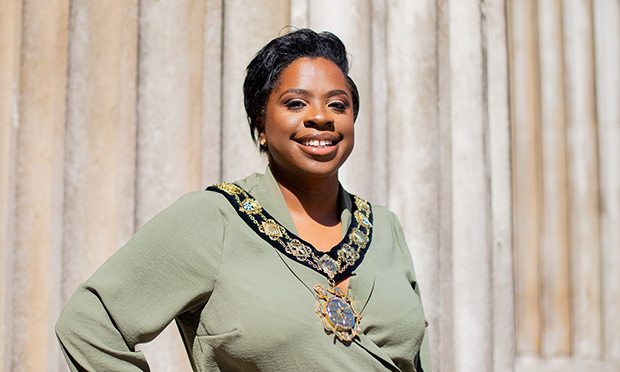 Camden Council appointed its new mayor for 2021/22 at the Town Hall's annual general meeting this week, with Maryam Eslamdoust stepping down to be replaced by Bloomsbury councillor Sabrina Francis.
Francis, who will be deputised by Cllr Lorna Russell, is the first Black woman to serve as mayor for Camden and the choice received cross-party praise.
The former charity education worker was on the New Year's Honours List for services to the University of London.
Her chosen charity will be Gingerbread, which champions the voices of the country's 1.8 million single-parent families.
Francis said: "Coming from a single-parent family, I have witnessed the strength and resilience it takes to raise children and deal with challenges alone.
"Throughout my mayoral year I will highlight the vital work that Gingerbread does to challenge the stigma faced by single-parent families alongside the charity's campaigns for better policy and support.
"I hope to inspire Camden's children from single-parent families and raise money to help Gingerbread continue their essential work offering advice, support and advocacy to the one in five families that are led by a single parent."
The charity's CEO Victoria Benson said: "Gingerbread is the only national charity supporting the 1.8 million single parents and their children in the UK, and our work remains critical with many single parents dealing with poverty and isolation. We are very much looking forward to working with the mayor during the next year."
Francis also pledged to focus on the recovery from Covid-19 for the hospitality industry and independent small businesses, using her platform to "draw attention to the incredible venue landlords, business owners, and restauranteurs we have in the borough".
Welcoming Francis' nomination on behalf of the Conservative group of councillors, Cllr Gio Spinella said that sitting on a licensing panel in Camden the new mayor had shown him that licensing "can have an unexpected intersection with issues of diversity". Francis had highlighted one application's reference to controlling or restricting the numbers of 'urban youths' as code for young Black men.
Spinella added: "We served together on the licensing panel for a few years which was a new experience for both of us, and especially important for a councillor elected to represent the voters of Bloomsbury, which is at the heart of Camden's night time economy."
Liberal Democrat Cllr Flick Rea also seconded Francis' appointment, saying: "I haven't interacted with Sabrina that much on a committee or anything, but can testify to her sense of fun.
"She and I met up at and at a wonderful afternoon for children with learning problems, and both tried to take part at archery. Sabrina was better than I was, but don't think we would win any prizes though we were being steadfastly encouraged by those in charge.
"She was demonstrating at least that she was good at joining in and having fun. I'm sure it will be a fun year and she well deserves it after having been deputy mayor for longer than most people."
Cllr Maryam Eslamdoust stepped down as Francis was appointed, having extended her original term as mayor to stretch between 2019 and 2021 due to the pandemic. She used the mayoralty to raise awareness of domestic violence and the recovery from Covid-19, with one of her final official duties seeing the dedication of a tree in Kilburn Grange Park.
Councillor Eslamdoust said: "I am immensely proud to have dedicated this tree to victims and survivors of domestic abuse. I trust that it will serve as a permanent reminder of our commitment to ending violence against women today and every day.
"My chosen charity, Solace Women's Aid, offers free advice and support to women and children in London to build safe and strong lives – free from abuse and violence."
Councillor Eslamdoust will become the new chair of the council's children, schools and families scrutiny committee.
For more information on Gingerbread, visit gingerbread.org.uk
For free and confidential advice from the Single Parent Helpline, call 0808 802 0925