Opposition councillors speak out over increase to members' allowances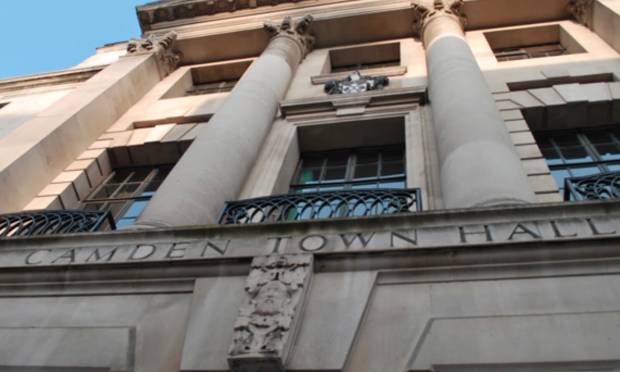 Representatives on Camden's opposition benches have spoken out against plans to increase all members' allowances received by serving councillors.
The plans, first announced last year, were agreed at full council this week, recommending that all allowances be increased by two per cent – rising by £500 to a total of £10,300.
The chair of the influential audit committee, which made the recommendations, argued that the level of the allowance prevented Camden residents from serving.
Lib Dem Cllr Luisa Porritt MEP said: "I agree with the point that we need to make it more attractive for underprivileged people and young people to become councillors, so I think we do need to increase the amounts over time so that that isn't a barrier, but we have to acknowledge the timing of this is very awkward.
"This is a time when we are cutting core services to residents, and so in that context it doesn't feel right to be increasing the allowances more than is already being suggested today.
"The fact that we're voting on this today when we're also voting on the budget doesn't really make sense. We should be looking at this more closely as there's a real debate and discussion to be had."
Cllr Porritt also made reference to her suggestion that the scheme was looked at earlier in the year rather than on the day the council's budget was voted in, pointing out that there would be "huge implications" for the Town Hall's finances were councillors to make a decision to increase allowances further.
In a plan already adopted in October of last year, on top of the basic allowance, Camden Council's leader will receive £40,000, with all nine cabinet members set to receive £25,000.
Conservative group leader Cllr Oliver Cooper said: "We do not support the recommendations in this report. Whilst it is true that there is an election in 2022 and therefore we should be looking to recruit as skilled and as eager people as possible and to get that wide diversity backgrounds, we don't think that it would be sensible to balance the cost of that on the backs of the taxpayers.
"I see no shortage of people on the backbenches looking to become cabinet members and wanting to take on those special responsibility allowances (SRAs), so I'm not sure that increasing it by two per cent is necessary to avoid some sort of recruitment crisis. The SRAs we have now are no block to recruit good talented people to the top.
"If we are going to look at our allowances, we should increase the basic allowance more quickly than we increase the SRAs. I would urge us to increase the basic allowance, but also look to rein in the SRAs. I don't think there's any shortage of people, myself included, who want to be leader of the council."
Cllr Abdul Quadir, who chairs the audit and corporate governance scrutiny committee, claimed that Camden had been "lagging behind" other London boroughs in how members were remunerated through their allowances.
Cllr Quadir said: "We have decided that it would be better for the council to adopt the inner London average for council allowances. We are also mindful that in future we will be trying to increase the members basic allowance to the independent review committee's recommendation.
"Because an election is coming in 2022, and normal Camden citizens will be wanting to come forward for council elections, which they are probably being prevented now with the allowances scheme that we are operating."