Carlton Primary School closure could have 'devastating impact' on community, warn campaigners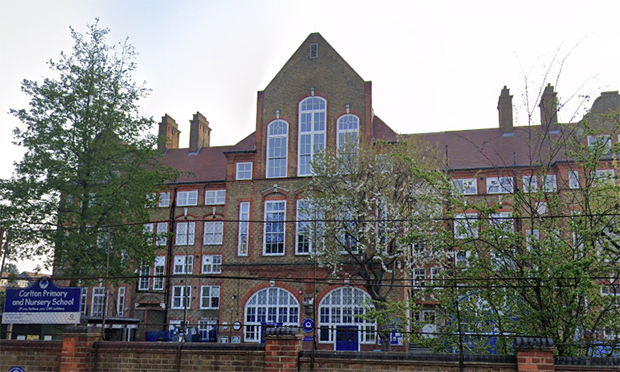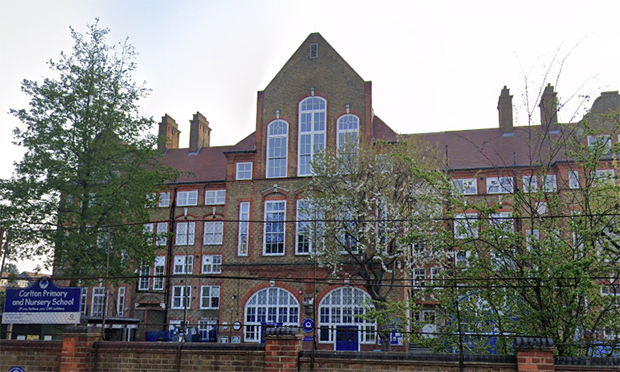 Campaigners trying to save a beleaguered Gospel Oak primary school have warned Camden Council this week that its closure could have a "devastating impact" on the community.
The Carlton Action Group, formed to prevent the undersubscribed Carlton Primary from shutting down, put forward an idea for the school to become one form of entry while sharing its building with other services.
At this week's full council meeting, education chief Cllr Angela Mason (Lab, Cantelowes) appeared to be in support of Carlton mum Noella Bello Castro's calls for the school to become a community hub, an idea Cllr Mason said "had an awful lot in it".
No decision has yet been made on the school's future.
Bello Castro said: "One boy who joined Carlton aged four, with no English, told us that, 'Staff are there to help you when you need help, and to push you further and challenge you when you're finding everything easy.
"Carlton is also unique in understanding the complexities of our area, such as drug, gang and knife crime, and works with local partners to make sure our kids really do get the best start in life.
"As parents and carers, we've discussed at length our nightmares around the devastating impact closing the school would have locally. We worry about higher levels of knife crime, less community cohesion, and boarded-up shops."
Campaigners are also calling for an impact assessment to be undertaken by the Town Hall that evaluates the benefits of the school's teaching (which is rated 'Good' by Ofsted) alongside the levels of deprivation in the area, pointing to a fatal stabbing less than 100 metres from the school gates.
According to Carlton, only eight pupils in the school are either not receiving free school meals, have special educational needs or a disability, or have English as an additional language.
The Action Group's deputation concludes: "What will the cost of making alternative provision for Carlton's children be, especially to ensure that those who have special educational needs have proper provision?
"While we acknowledge roll numbers are a challenge, cutting a community hub and school is not the answer.
"We urge [Camden Council] to consider the proposals with the needs of the community and children of the school fully taken into account."
Cllr Mason said: "I don't think anybody doubts whatsoever the contribution that Carlton School is making and how parents really appreciate the education there.
"We have a big, big problem in Camden about falling school rolls. We've got too many places across the borough for the number of children that we've got. Carlton has been particularly affected by this, and has got very low numbers at the moment.
"Things can't just stay the same. We have to find some new solutions. No decision has been made. We will try and work to get the very best outcome that we can that supports and safeguards the children, many of whom are vulnerable."